About Us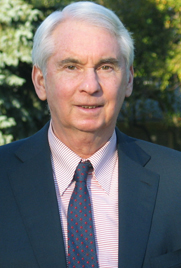 After graduating from the University of Michigan – College of Engineering in 1961 with a Bachelor of Science in Engineering degree, I went to work for Sam Edelman of Ajax Machinery on Michigan Avenue near the former Briggs/Tiger Stadium in Detroit, Michigan. My father Sam Jacobs, the owner of American Tool & Steel Company in Detroit, a steel service center that processed flat rolled steel believed that by traveling around with Sam Edelman I could get some knowledge and experience in the automotive and the manufacturing business. After a year or so with Sam Edelman, I was planning on going into my father's business.
I liked the used machinery business so much that in 1962 I decided to start my own company,Ray Jacobs Machinery Co., working out of my fathers offices on Greenfield Road in Detroit. I have now been in business for 52 years.
I learned integrity and honesty from my father who was a compassionate and kind gentleman, who could never say "no" to his customers when they asked for more credit or more time to pay their bills.
Because his customers were stamping and fabricating plants in Michigan and the Midwest, and his associates were other metal service centers and steel warehouses in the U.S., I came to specialize in stamping presses and steel processing equipment, i.e., shears, slitting lines, cut-to-length lines, etc.
Some of the men who worked for me and went on to start their own businesses or work for other machinery dealers were John Cauffiel, the owner of Galaxie Corporation in Wayne, Michigan; John Gabalis who started his own appraisal company Hallmark Corp. in Troy, Michigan; and David Hietikko who now works for Turner Industries in Grand Rapids, Michigan.
I am now 76 years old, and still enjoy working every day and meeting new customers from around the world that I can service. I do not plan on retiring as long as I am healthy and can work.
TEL: (248) 225-8979
E-MAIL: ray@rayjacobs.com